A High Level of Education amongst Almost All Communities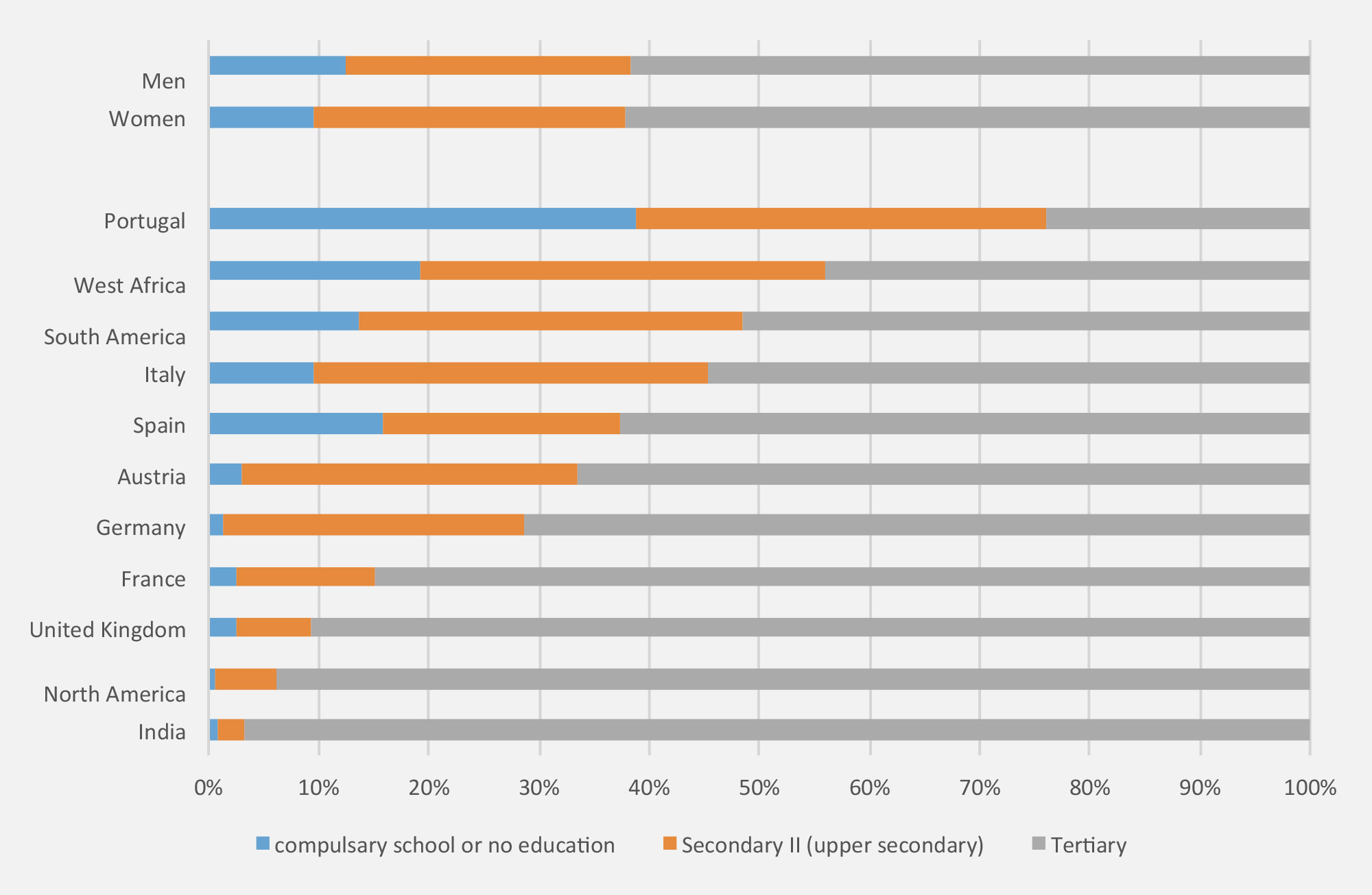 Highest level of education completed (Source: Migration-Mobility Survey 2016)
The majority of migrants is highly qualified: almost two thirds (62%) hold a tertiary degree, 27% a Secondary II diploma, and 11% have or have not finished compulsory school at the moment of the survey.
However, important differences are observed when considering the origin:
very high shares of tertiary diploma holders are observed for immigrants of English-speaking countries (India, North America and the United Kingdom – over 90%, even 97% for Indians);
among citizens of the German- and French-speaking neighboring countries of Switzerland (France, Germany, and Austria) more than 65% hold a tertiary degree;
more than 50% of Italians and Southern Americans are highly qualified;
Portuguese and Western Africans present the lowest proportions of tertiary educated persons, with respectively 42% and 22%;
finally, 40% of the Portuguese migrants have no higher qualification than the compulsory one.
For this indicator, there are almost no differences between men and women. Nevertheless, women represent a slightly higher share of secondary II diplomas than men (28% vs. 26%) for the same share of tertiary diplomas (62%).