Call for Visiting Fellows. Spring Term 2018.
Outgoing and Incoming Short-Term Visiting Fellowships
The nccr – on the move wants to encourage the network members to link up with research teams abroad. For this purpose it is setting up short-term visiting fellowship schemes which can be used for both incoming and outgoing fellows.
The "outgoing" fellowship scheme is aimed at nccr – on the move PostDocs and doctoral students who wish to go abroad for a maximum of five months.  The "incoming" fellowship scheme can be used to host senior (PostDoc) and junior (PreDoc) researchers from abroad who wish to collaborate with nccr – on the move researchers in Switzerland for a duration of two to three months.
Full call including eligibility and application procedure (PDF)
Deadline for application is 15 October 2017.
---
Filmreihe zu Migration «On the Mov(i)e»
Der «nccr – on the move»  ist Sponsor der Filmreihe zu Migration «On the Mov(i)e», die vom Swiss Network of young Migration Scholars SNyMS organisiert wird.
Cinématte Bern
Donnerstag, 21. September 2017, 19.30
Raving Iran – ein Film von Susanne Regina Meures
Anschliessend Diskussion mit DJ Biru, Musiker und Mitglied des Duos «Roundtable Knights», und Christin Achermann, Professorin für Migration, Recht und Gesellschaft, Universität Neuenburg sowie Projektleiterin am «nccr – on the move».
Montag, 30. Oktober 2017, 19.30
L'Escale – ein Film von Kaveh Bakhtiari
Anschliessend Diskussion mit Kaveh Bakhtiari, Regisseur, und Margarite Zoeteweij, PostDoc in europäischem Migrationsrecht am «nccr – on the move».
---
Transnationalities in Migration and Mobility Research. Public Lecture Series of the nccr – on the move. Fall 2017.
The Fall 2017 Public Lecture Series investigates different manifestations of transnationality and their impact on regulation, labor markets and society. Three lectures will shed light on the dynamics of inclusion and exclusion resulting from growing transnational interrelations – focusing particularly on gendered migration regimes and policies, bordering practices, and persisting discriminations. Two lectures will deal with consequences, looking at the regulatory aspects of migration, or examining a transnational labor market in the making in the global NGO sector.
The 5th Public Lecture Series of the nccr – on the move will take place at the
University of Neuchâtel
Rue Abram-Louis-Breguet 2, Room R.113.
Thursday, 12 October 2017, 18:15 – 19:45
Arnfinn Midtbøen, Institute for Social Research Oslo
The Persistence of Ethnic and Racial Discrimination: Evidence from Europe and the US
Abstract (PDF)
Thursday, 19 October 2017, 18:15 – 20:00
jointly organized with the CUSO "Gender Studies" doctoral program
Anna Korteweg, Department of Sociology, University of Toronto Mississauga
Muslim Masculinities in Contemporary Migration Debates: Sexual Violence, Terror, and the Racialized Gendered Abjection of Immigrant Subjects
followed by
Camille Schmoll, Geography Department, University of Paris 7 Denis Diderot
Spatialités de la migration féminine : une approche par le genre

Thursday, 9 November 2017, 18:15 – 19:45
Nira Yuval Davis, Centre for Research on Migration, Refugees and Belonging, University of East London
Migration and the Rise of Everyday Bordering

Thursday, 23 November 2017, 18:15 – 19:45
Sigrid Quack, Institute of Sociology, University of Duisburg-Essen
Transnational Labor Markets in the Global NGO Sector

Thursday, 7 December 2017, 18:15 – 19:45
Giesela Rühl, Faculty of Law, Friedrich Schiller University Jena
Virtual Migration into Switzerland: Regulatory Competition and Regulatory Arbitrage
Download the program flyer (PDF)
---
Die meisten Migrantinnen und Migranten bleiben nur ein paar Jahre – statistische Originaldaten und eine innovative «Toolbox» liefern ein klares Bild der Migrationslandschaft in der Schweiz
Die Zuwanderung in die Schweiz verändert sich viel stärker als gemeinhin angenommen. So handelt es sich bei den meisten Migrantinnen und Migranten um hochqualifizierte Personen, die die Schweiz nach einigen Jahren beruflicher Tätigkeit wieder verlassen. Mittels der interaktiven Online-Plattform «Migration-Mobility Indicators», die vor Kurzem der an der Universität Neuenburg angesiedelte «nccr – on the move» aufgeschaltet hat, lassen sich dank einer benutzerfreundlichen Aufbereitung und Visualisierung der Daten neue Facetten der heutigen Migrationslandschaft entdecken.
Durch die Verknüpfung verschiedener statistischer Datenbanken des Bundesamts für Statistik (BFS) und des Staatssekretariats für Migration (SEM) ist es dem Forschungsteam des «nccr – on the move» gelungen, die Migrationsverläufe von Migrantinnen und Migranten für verschiedene aufeinanderfolgende Perioden aufzuzeigen. Diese bisher in der Schweiz sowie im Ausland einzigartigen Längsschnittdaten verdeutlichen den bedeutenden Wandel in der Schweizer Migrationslandschaft: Nachdem sich Migrantinnen und Migranten früher häufig langfristig in der Schweiz niederliessen, ist heute – oft unter hochqualifizierten Personen – eine erhöhte Mobilität zu beobachten, und immer mehr Migrantinnen und Migranten kehren nach einigen Jahren beruflicher Tätigkeit in der Schweiz in ihre Herkunftsländer zurück.
Wer sind diese Migrantinnen und Migranten? Die verschiedenen verfügbaren Indikatoren zeigen unter anderem, dass die Zuwanderung in die Schweiz hauptsächlich aus beruflichen Gründen erfolgt, zumal die Hälfte der Aufenthaltsgenehmigungen an Personen vergeben wird, die in der Schweiz einen Arbeitsplatz gefunden haben. Darüber hinaus verfügen mehr als 50 Prozent der Personen, die bei ihrer Ankunft in der Schweiz alt genug sind, um einer beruflichen Tätigkeit nachzugehen, über einen Abschluss auf Tertiärstufe. Selbst unter den Migrantinnen und Migranten aus den traditionellen Herkunftsländern wie Italien oder Spanien verfügte die Hälfte der nach 2010 eingewanderten Personen über eine Ausbildung auf dieser Stufe. Solche Detailinformationen lassen sich mit Hilfe dieser interaktiven Plattform leicht eruieren. Mit ihr lässt sich auch erkennen, dass die Hälfte der zwischen 1991 und 2015 in die Schweiz zugewanderten Migrantinnen und Migranten aus einem europäischen Land stammen, wobei Deutschland, Portugal, Italien und Frankreich an der Spitze liegen. Die Asylsuchenden, die in Medien und Politik auf eine stetig wachsende Aufmerksamkeit stossen, machen lediglich 2,3% der rund 2 Millionen in der Schweiz lebenden Ausländerinnen und Ausländer aus.
Schliesslich bietet die Online-Plattform auch einen Überblick über die unterschiedlichen Migrationswege im Zeitverlauf, was verglichen mit den bisherigen Statistiken neu ist. So zeigt die Analyse des Migrationsverlaufs einer Personenkohorte, die 1998 in die Schweiz eingewandert war, dass die Hälfte von ihnen das Land nach 16 Jahren wieder verlassen hat – was Beleg für eine erhöhte Mobilität von Migrantinnen und Migranten ist.
Woher kommen die neu zugewanderten Personen? In welchen Kantonen lassen sie sich nieder? Kehren sie wieder zurück? Wie hoch ist der Anteil an hochqualifizierten Personen unter den Migrantinnen und Migranten? Wie viele von Ihnen lassen sich schliesslich einbürgern? Alles was es braucht, ist ein Internetzugang – und schon können alle interessierten Personen mittels dieser innovativen «Toolbox» statistische Originaldaten visualisieren und Antworten auf diese Fragen finden.
Die zwölf Indikatoren, die der «nccr – on the move» auf seiner Plattform bereitstellt, richten sich sowohl an Journalistinnen und Journalisten wie auch an Vertreterinnen und Vertreter der Zivilgesellschaft, der Behörden, der Politik oder einfach an all jene, die einen gut verständlichen und wissenschaftlich fundierten Überblick über die Migrationslandschaft in der Schweiz gewinnen möchten. Sie werden regelmässig aktualisiert und durch neue Indikatoren ergänzt.
---
La plupart des migrant·e·s ne restent que quelques années : des données originales et une « boîte à outils » innovante pour décoder le paysage migratoire suisse
Les mouvements migratoires en Suisse sont bien plus fluides que ce que l'on imagine : les migrant·e·s sont le plus souvent des personnes hautement qualifiées qui quittent le pays après quelques années de travail en Suisse. Les « Migration-Mobility Indicators », une plateforme interactive que vient de mettre en ligne le « nccr – on the move », basé à l'Université de Neuchâtel, permet d'explorer de nouvelles facettes de la réalité du paysage migratoire par le biais de visualisations attractives.
En croisant différentes bases de données statistiques de l'Office fédéral de la statistique (OFS) et du Secrétariat d'État aux migrations (SEM), l'équipe de recherche du « nccr – on the move » a pu reconstruire les trajectoires des migrantes et des migrants pour différentes périodes successives. Ces données longitudinales – inédites en Suisse comme à l'étranger – mettent en lumière un changement majeur du paysage migratoire suisse : le passage de migrations d'installation à des mobilités diversifiées, caractérisées par des mouvements multiples – souvent le fait de personnes hautement qualifiées – et par un nombre élevé de retours des migrant·e·s venu·e·s travailler en Suisse pendant quelques années.
Qui sont les migrant·e·s ? Les différents indicateurs à disposition montrent par exemple que la migration vers la Suisse est pour l'essentiel motivée par des raisons professionnelles puisque la moitié des permis sont délivrés à des personnes ayant obtenu un emploi en Suisse. En outre, plus de la moitié des personnes en âge d'exercer une activité arrivant en Suisse est titulaire d'un diplôme du niveau tertiaire. Même parmi les migrant·e·s de pays traditionnels d'immigration, comme l'Italie ou l'Espagne, la moitié des personnes arrivées après 2010 avaient un tel niveau de formation. Ce type de détails peut être facilement exploré grâce à l'interactivité de la plateforme. Celle-ci montre en outre que la moitié des migrant·e·s arrivé·e·s en Suisse entre 1991 et 2015 vient d'un pays européen, Allemagne, Portugal, Italie et France en tête. Quant aux requérant·e·s d'asile, qui font l'objet d'une attention grandissante dans les discours médiatiques et politiques, ils ne constituent que 2,3 % des quelque 2 millions de personnes qui forment la population étrangère en Suisse.
La plateforme en ligne permet enfin d'observer la diversité des parcours au fil du temps, une nouveauté par rapport aux statistiques existantes. L'analyse de la trajectoire d'une cohorte de personnes entrées en Suisse en 1998 montre ainsi qu'une moitié d'entre elles est repartie après 16 ans, attestant de ce changement vers une mobilité aux multiples mouvements.
D'où viennent les personnes nouvellement arrivées ? Dans quels cantons s'installent-elles le plus ? Repartent-elles ? Quelle est la part des personnes hautement qualifiées dans les flux migratoires ? Combien d'entre elles finissent par se naturaliser ? Moyennant un accès à Internet, toute personne intéressée peut visualiser des données statistiques originales en manipulant cette « boîte à outils » innovante, et ainsi trouver des réponses à ces questions.
Les douze indicateurs mis à disposition sur la plateforme du « nccr – on the move » sont destinés aussi bien aux journalistes qu'aux représentant·e·s de la société civile, des administrations et du monde politique, ou simplement au grand public souhaitant une représentation accessible et scientifique du paysage migratoire suisse. Ils seront mis à jour régulièrement et complétés de nouveaux indicateurs originaux.
---
Migration-Mobility Survey: Preliminary Results
Migrant's Current Life Situation and Migratory Trajectories
Some first descriptive results of the Migration-Mobility Survey
The aim of the Migration-Mobility Survey was to gather information on the living conditions of residents of Switzerland who arrived within the last 10 years as well as on their immigration experience. Those data are essential for researchers and aim at better understanding the needs of this population as well as developing adequate integration policies.
Several researchers are currently analyzing the survey data and interpreting the results. Further, some of the teams carry out supplementary in-depth interviews with participants of the survey who agreed to be interviewed.
–
Aktuelle Lebenssituation und Migrationsverlauf der Migrantinnen und Migranten
Erste deskriptive Ergebnisse des Migration-Mobility Surveys
Ziel des Migration-Mobility Surveys war es, Informationen zu den Lebensbedingungen von in der Schweiz wohnhaften Personen, die innerhalb der letzten zehn Jahre eingewandert sind, und deren Migrationserfahrungen zu erhalten. Diese Daten sind für die Forschungsarbeit unerlässlich und sollen ein besseres Verständnis für die Bedürfnisse dieser Bevölkerungsgruppe sowie die Entwicklung einer geeigneten Integrationspolitik ermöglichen.
Mehrere Forscherinnen und Forscher sind derzeit mit der Auswertung der Umfragedaten und der Interpretation der Ergebnisse beschäftigt. Darüber hinaus führen einige der Teams zusätzlich persönliche Gespräche mit Teilnehmerinnen und Teilnehmern der Umfrage, die sich im Vorfeld dazu bereit erklärt haben. Wir werden Sie auf dem Laufenden halten.
–
La situation personnelle des migrant·e·s et leurs trajectoires migratoires
Quelques premiers résultats descriptifs issus du Migration-Mobility Survey
L'objectif du « Migration-Mobility Survey » était de récolter des informations sur les conditions de vie et sur l'expérience d'immigration des résident·e·s en Suisse arrivé·e·s au cours des dix dernières années. Ces données sont essentielles pour les chercheuses et les chercheurs. Elles visent une meilleure compréhension des besoins de cette population ainsi que le développement de politiques d'intégration adéquates.
Plusieurs chercheuses et chercheurs analysent actuellement les données de l'enquête et interprètent les résultats. En outre, certains membres de l'équipe mènent des interviews approfondies complémentaires avec les participant·e·s de l'enquête qui ont accepté l'entretien. Nous vous tiendrons informé·e·s des résultats.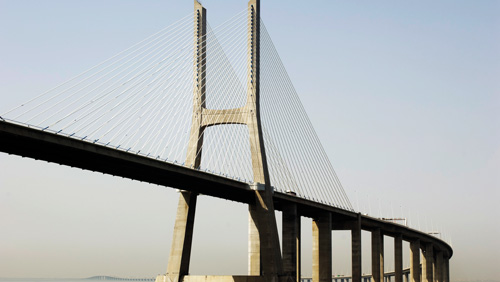 ---